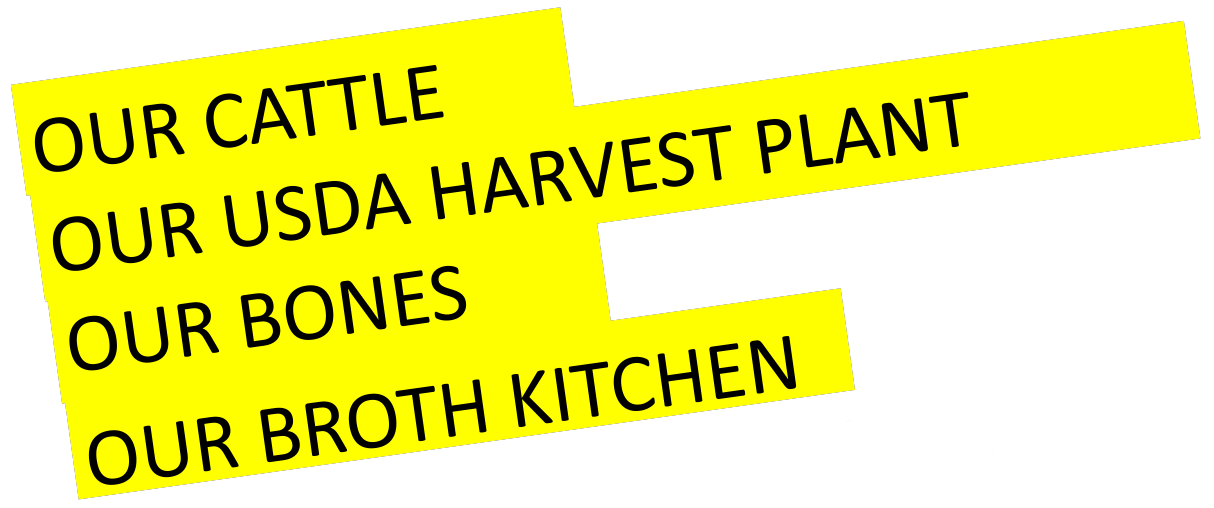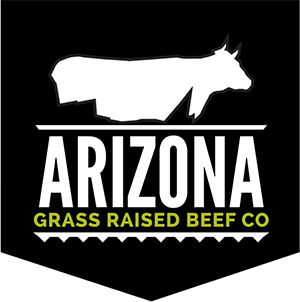 … And Why IT Matters to you ?
Who is ARIZONA GRASS RAISED BEEF COMPANY?
AT THE ARIZONA GRASS RAISED BEEF COMPANY, WE TAKE PRIDE IN THE HIGH QUALITY AND AUTHENTICITY OF OUR 100% GRASS-FED, 100% GRASS FINISHED PRODUCTS. BY PROVIDING OUR CUSTOMERS WITH THE FACTS AND RESOURCES NECESSARY TO UNDERSTAND AND NAVIGATE THROUGH THE GRASS FED BEEF CULTURE, WE ENCOURAGE CONSUMERS TO SEEK EDUCATION, ASK QUESTIONS AND EVALUATE WHERE THEIR FOOD IS SOURCED. OUR PHILOSOPHY IS TO REMAIN 100% TRANSPARENT IN OUR SUSTAINABLE PRACTICES, TO MINIMIZE OUR CARBON FOOTPRINT, AND TO PRODUCE THE HIGHEST QUALITY GRASS FED, GRASS FINISHED PRODUCTS. ALL OF OUR CATTLE ARE BORN, RAISED AND FABRICATED IN ARIZONA AT OUR VERY OWN USDA HARVESTING PLANT.
USDA PLANT
One of the most unique facts about our company is we have our very own boutique USDA harvesting plant. Used exclusively for the hand fabrication of our 100% grass raised, 100% grass finished beef and bones. Our USDA plant allows for complete in-house vertical integration from harvesting to shipping of our products lines.
Free Range Ranches
Our cattle are range bred, grass fed. They graze on millions of acres of Arizona ranch lands. Our cattle enjoy foraging for naturally occurring native grasses. Our free range method allows our cattle to enjoy a stress free lifestyle; we believe our old school ranching practices are the best in the business.
Cattle
All of our cattle are 100% born. raised. and harvested in Arizona; Free foraging animals that are never fed any grains. corn or silage. Nor are they ever contained to feed lots. No pesticides, insecticides or GMO seeds are ever used in our operations.
Sunshine
Our cattle are born and raised in the Arizona sunshine, with 300• sunny days per year, Arizona provides the perfect environment for healthy cattle, fresh air and naturally occurring grasses year round.
Sustainable Methods
Our ranches and partner ranches rely on windmills and solar power systems to ensure sustainable ranching practices. We utilize Cowboys on horseback to move and mimic the cattle's natural grazing patterns. Complete vertical integration from in-house harvesting to hand cutting of dry aged steaks to direct packaging and shipping assures not only quality, freshness and taste but an extremely low carbon footprint.
3RD Party Verified
Arizona Grass Raised Beef is 3rd party verified by the American Grass Fed Association, and all ranches we work with, follow AGA standards.
Beef
Our ground beef, sausages, steaks and organ meats are hand fabricated at our USDA harvesting plant. All of our products are individually vacuum packed. Our steaks are 38 day dry aged for optimum tenderness and taste.
Commercial kitchen
Our kitchen is used exclusively for making small hand crafted batches of nutrient dense bone broth and rendered suet.
Bone Broth
Our USDA plant gives us the unique ability to hand fabricate all marrow bones, knuckles bones, tendons, ligaments and cartilage; which we then brew in our double jacketed steam kettles…. It just doesn't get any better.